Shop News
Order Early for Christmas!
---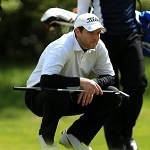 Yes, it's that time of year again...The countdown to Christmas has begun and this proves to be an extremely busy time for the golf industry, and off the back of the challenging shipping logistics and stock levels globally we are urging you to order early this Christmas to avoid disappointment!
We, here at the Pro Shop, don't want your Christmas ruined so get ahead of the game and get your orders in early!
If you have any queries or would like more information, or if you would like to order something then please send us a message using the contact form below.