Golf coaching is all about you and what you want to get out of your game. We pride ourselves on being good listeners and aim to provide the best possible professional advice, whilst ensuring each lesson is tailored and enjoyable for the golfer.
Why Coaching?
We're passionate about helping you play better golf.
Every golfer enjoys the game more when they're hitting good shots and playing well. This is our mission for you.
Think back to your last few rounds and try to pinpoint an area that cost you shots…
Maybe, you had too many three-putts as a result of poor distance control? Or did you miss too many fairways to the right meaning you had to chip out sideways? It could be that you play well in practice rounds with your friends but struggle to replicate that in competitions?
Through our experiences in the game and our PGA education, we appreciate that every golfer is different. That's why we offer a range of lessons and packages to suit everyone.
Lessons will cover:
Golf Fundamentals
Swing Basics
Short Game
Long Game
Course Management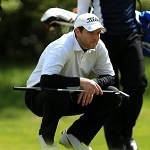 Matt Bannister - Head PGA Professional
I qualified as a PGA Professional in 2007 and have been located in the PGA East Region, I regularly compete in PGA events and Pro-Am's taking teams to play in a professional environment. I always look to improve myself and education, to help stay at the forefront of golf trends and products. I regularly attend coaching seminars and further educational courses. I am BodiTrak Certified, an SnT Network Instructor, One of 10 Edel Putter and wedge certified fitters in the UK and always looking to add to my knowledge. It brings me great joy when people reach milestones in their golfing journeys. Whether that is breaking 100 for the first time, coaching players to single figure handicaps or helping fellow Professionals with their own games. The main highlight of my playing career was playing in Final Qualifying for The Open in 2005 at St Andrews, teeing off with the Claret Jug on the 1st tee. I love playing the game, but even more passing my knowledge on to clients I coach and seeing them improve.
---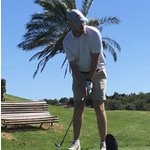 Ryan Deery - Assistant PGA Professional
I'm in the Final stages of completing my PGA training. Currently studying Business, Coaching, club repairs, sports science and retailing. My goal in coaching is to always make people better and give them ownership of their golf game in between coaching sessions. I began playing at the age of 7 and learnt and developed my game at many courses in the region. When I am not on site I enjoy taking members to PGA events so they can experience playing in a professional comp
---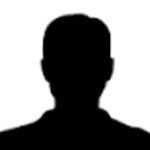 Luke Simkins - Pro Shop Manager
I am keen category 1 handicap golfer. Working in the golf industry for 6 years. Keeping an eye on trends and looking to introduce products on site that meet your golfing needs.
---
Matt is a brilliant coach - every minute of every lesson is well-used.
Mark H - Club Member